ESO: Morrowind - Overview
New in Morrowind
Experience the first new class since launch. With the powers of nature at his fingertips and the ability to summon wildlife to his aid, the Warden is a chaotic force in battle.
Journey into the largest PVE zone to date. Swamps, giant mushrooms, and an active volcano are just a few of the things you will find on the island of Vvardenfell.
Jump into the brand-new Battlegrounds, an exclusive 4v4v4 PVP game mode. Fight opposing factions in one of three short yet brutal arena-like battles.
Meet Vivec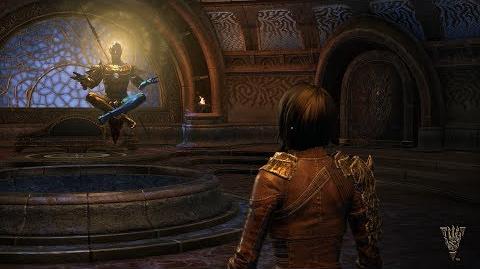 Lord
Vivec
is one of three mortal gods of the
Tribunal
. He is also the Guardian of
Vvardenfell
and the protector of the
Red Mountain
. He primarily resides at his Palace in
Vivec City
. Vivic represents the spirit and duality of the
Dunmar
people. He protected the Dunmar until the loss of his divinity in the
Third Era
.
Ad blocker interference detected!
Wikia is a free-to-use site that makes money from advertising. We have a modified experience for viewers using ad blockers

Wikia is not accessible if you've made further modifications. Remove the custom ad blocker rule(s) and the page will load as expected.